Advanced Pharmaceuticals Workshop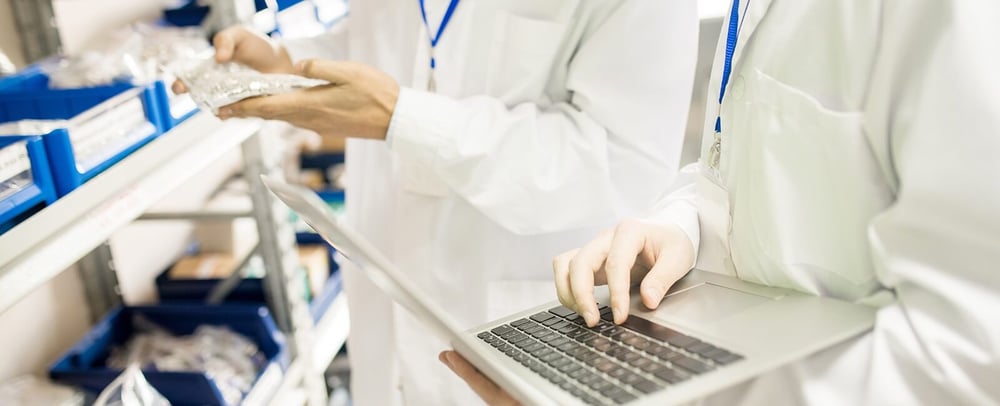 Sept. 20-21
8:30 a.m. to 4:30 p.m.
Seminar Description

The U.S. Food and Drug Administration's Center for Veterinary Medicine, or FDA CVM, is responsible for the approval of veterinary drug products intended for both family pets and food-producing animals. This workshop on veterinary medicine regulations will provide attendees with a detailed, practical and experienced based review of veterinary drug approval processes. It will be focused on four major technical sections (5 topics) of an FDA CVM product submission: Chemistry, Manufacturing and Control (CMC); Efficacy; Target Animal Safety; Human Food Safety (HFS); and Bioequivalence (safety and efficacy for generic products).
This course provides 11.5 contact hours of veterinary continuing education as certified by Kansas State University's College of Veterinary Medicine.
$1,500 per person
CE credits
Only those who attend the entire seminar synchronously will be eligible to receive continuing education credits.

Group rate
Group discounts are available for three or more employees per company.
Contact Lauren Racki at laurenracki@ksu.edu or 913-307-7340 to obtain discount codes for a group.
Program objectives
This workshop is designed for people tasked with developing and maintaining an animal health company's product portfolio and involved with a company's regulatory strategies. This includes individuals involved with regulatory affairs, veterinary product development, conducting due diligence for product or company acquisitions, those tasked with ensuring corporate compliance, and members of investment companies working to learn about the industry. Among others, this includes:
Personnel new to the Industry
Contract Research Organization (CRO) and Contract Development and Manufacturing Organization (CDMO) employees
Entrepreneurs
Regulatory agents
U.S. agents of foreign corporations
Process owners
Record retention specialists
Legal professionals
Financial advisors and institutional investors
Consultants, inspectors and cGxP experts
Learning objectives
Upon completing this course on veterinary medicine regulations, participants will have learned:
Details regarding how and what studies, data and information goes into the main technical sections of New Animal Drug Application (NADA – pioneer products) and Abbreviated NADA (ANADA – generic products)


Practical applications and real-world experience regarding interaction and submission of the major within an FDA/CVM NADA and/or ANADA


Strategies and plans for navigating the FDA/CVM approval process
Meet the instructors
Rob Hunter, Ph.D.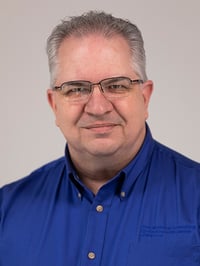 Dr. Rob Hunter has 20 years of veterinary and human drug development experience with NASA, Pfizer, Elanco, Parnell, and Provetica. He has contributed to the approvals for Revolution®, Dectomax®, Aviax®, Doxidyl™, A180®, tylosin, Micotil®, Ovugel®, Kexxtone®, ractopamine, Experior™, Posilac® and Pulmotil®, with others currently in development or under regulatory review. Internationally recognized subject matter expert on pharmacokinetics, antimicrobial PK/PD, interspecies allometry, drug metabolism, bioequivalence and tissue residues/human food safety along with corresponding bioanalytical support. Dr. Hunter has served on and chaired several AHI committees and represented the U.S. veterinary pharmaceutical industry on the VICH bioequivalence expert committee. He has represented various companies at CVM/FDA, EMA/CVMP, APVMA, VDD (Canada), NVQRS/QIA (South Korea), Thailand FDA, NVAL (Japan), Ministry of Agriculture (Vietnam) and IVDC (China) regarding specific products, issues and/or policies. He is the current President of the American Academy of Veterinary Pharmacology and Therapeutics.

Stephanie Batliner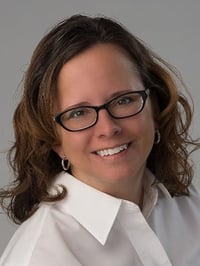 Stephanie Batliner has 26 years of animal health pharmaceutical experience with companies including Bimeda Inc., Bayer HealthCare Animal Health Division, Teva Animal Health and Phoenix Scientific Inc. Experienced with all aspects of FDA/CVM Regulatory Affairs, with a focus on chemistry, manufacturing and controls (CMC) and generic animal drugs. She has a deep knowledge of nearly every dosage form and aseptic processing considerations, including Type V Veterinary Master Files. Stephanie has held leadership positions in R&D Technical Development (including analytical methods development, formulation development and technical transfer), Quality Assurance, Quality Control, pre-market Regulatory Affairs and post-market life cycle maintenance Regulatory Affairs. Stephanie has served as Chairperson of Generic Animal Drug Alliance and is currently serving as a working subgroup chair. Stephanie has a Bachelor's of Science in Animal Science from the University of Missouri, Columbia.

Beth Kee, D.V.M.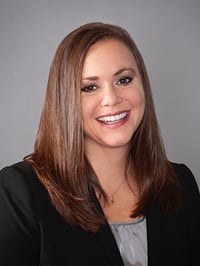 Dr. Beth Kee graduated from the College of Veterinary Medicine at the University of Georgia. She fulfilled several roles at Elanco Animal Health, including as Associate Director of the Japan Hub in the Emerging Markets R&D Division; the Director of Global Regulatory Operations; Team Leader for Companion Animal Regulatory Innovation; then Director of Companion Animal Product Development, where she led the development and registration of animal health products for global use. Before leaving Elanco, Beth was tapped for a unique position in Alternative Innovation, in which she was responsible for creating opportunities outside Elanco's core business piloting new models of product development and testing novel regulatory and clinical development strategies. Beth was most recently the Senior Director of Clinical Development at Kindred Bio. Currently, Beth is the Senior Director of Clinical Development and Study Operations, leading the company's efforts in ACI's core expertise: designing, conducting and reporting field studies in complex medical conditions. Beth lives in Indianapolis where she loves spending time outdoors, practicing yoga and traveling to new locations with her adventurous beagle pack.

Agenda - Day 1
All times below are in central time (CT).
8:30 a.m. | Welcome and Introductions
Lauren Racki, Manager of Professional Development, K-State Olathe
8:45 a.m. | Introduction to CMC
Stephanie Batliner, Director of R&D and Regulatory Affairs North America, Bimeda

Guidance documents
Pharmacopeia
Supply Chain considerations throughout
Drug Substance

Characterization
Manufacturer
Specifications
Analytical Methods
Drug master files, Type II VMF
10 a.m. | Break

10:15 a.m. | Drug Product
Stephanie Batliner, Director of R&D and Regulatory Affairs North America, Bimeda
Composition and component ingredients
Manufacturing methods
Specifications
Analytical methods
Container/closure
Inactivation Kinetics
Stability studies
Manufacturing Facilities


FDA Inspections
Type V VMF
Noon | Lunch

12:30 p.m. | Post Approval Maintenance
Stephanie Batliner, Director of R&D and Regulatory Affairs North America, Bimeda
1 p.m. | Target Animal Safety Study
Rob Hunter, Ph.D., Lead Advisor and Instructor, K-State Olathe
Site Selection
Final Study Report
Monitoring
1:45 p.m. | Break


2 p.m. | Slaughter Authorization
Rob Hunter, Ph.D., Lead Advisor and Instructor, K-State Olathe
Data needed to get a Slaughter Authorization
2:45 p.m. | Navigating the Clinical Effectiveness Technical Section
Beth Kee, D.V.M., Senior Director of Clinical Development and Study Operations, Animal Clinical Investigation (ACI)

Introduction to TASS and Clinical
What will be covered during the Clinical section
Pilot studies for use in supporting pivotal work
Key supporting regulatory documents


3:30 p.m. | Pivotal study stage 1: Planning (Part 1)
Beth Kee, D.V.M., Senior Director of Clinical Development and Study Operations, Animal Clinical Investigation (ACI)

Pre-Submission conference
Protocol meetings
Study design
4:15 p.m. | Wrap‐up and Concluding Remarks
Rob Hunter, Ph.D., Lead Advisor and Instructor, K-State Olathe
4:30 p.m. | Adjourn
Agenda - Day 2
All times below are in central time (CT).
8:30 a.m. | Welcome and Recap
Rob Hunter, Ph.D., Lead Advisor and Instructor, K-State Olathe
8:45 a.m. | Pivotal study stage 2 and 3: Study Initiation and In-life activities
Beth Kee, D.V.M., Senior Director of Clinical Development and Study Operations, Animal Clinical Investigation (ACI)
Protocol training
Implementation and Protocol
Monitoring
Data Management during this stage
Pivotal study stage 4 and 5: End of live phase and Close Out

Animal Accountability
Test Article Accountability
Data Management at the end of this phase
10 a.m. | Break

10:45 a.m. | Pivotal study stage 6: Report Writing
Beth Kee, D.V.M., Senior Director of Clinical Development and Study Operations, Animal Clinical Investigation (ACI)
Data compilation and review
Data lock
Analysis
Report compilation
Pivotal study stage 7: Submission
Noon | Lunch
12:30 p.m. | Human Food Safety
Rob Hunter, Ph.D., Lead Advisor and Instructor, K-State Olathe
Bioanalytical Method
Reminder of SA data
Pivotal Toxicology data
Pivotal Comparative Metabolism Data
Pivotal Total (HOT) Residue Study
Pivotal Marker (Cold) Residue Study
Method Trial
2:15p.m. | Break

2:30p.m. | Generic Approval/Bioequivalence
Rob Hunter, Ph.D., Lead Advisor and Instructor, K-State Olathe
Bioanalytical Method
Biowaiver
Dissolution
Solubility
Blood level BE
Residue Study
4:15 p.m. | Wrap‐up and Concluding Remarks
4:30 p.m. | Adjourn