Pesticides in Animal Health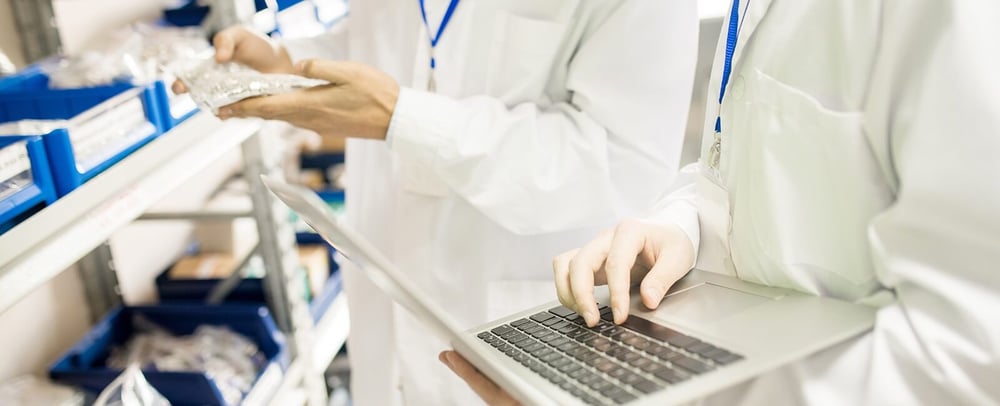 March 29-30
8:30 a.m. to 4:30 p.m.
Options available for online and in-person
Seminar Description

The pesticide industry is projected to be over 300 billion by 2025. Companies across the globe are competing to produce products that meet the growing demand and maintain legacy products. Environmental Protection Agency (EPA) product approval is key to developing and maintaining pesticide products in the United States including herbicides, insecticides and rodenticides. Knowing how the regulatory process works is a key component to product success both in terms of time and profit.

The workshop will provide a practical approach to getting pesticide products approved and keeping them in the market post approval, while avoiding common pitfalls and challenges faced along the way. The workshop is designed to be interactive with case studies, and an opportunity for participant interaction and networking.

This course provides 13 contact hours of veterinary continuing education as certified by Kansas State University's College of Veterinary Medicine.
An early bird discount of $200 is available until March 15 by using EARLY-PESTICIDES at checkout.
After March 15 - $1,500 per person
CE credits

Only those who
attend the entire
seminar synchronously will
be
eligible
to receive continuing education credits.

Group rate
Group discounts are available for three or more employees per company.
Contact
Lauren Racki

at

laurenracki@ksu.edu

or

913-307-7340

to obtain discount codes for a group.
Program objectives
This workshop is beneficial to both new and experienced professionals in animal health and agriculture industries involved in regulatory, research and development, marketing, legal and operational roles at pesticide sponsor and contract research-based companies.
Learning objectives
Attendees will be provided with an understanding on the registration process on the following topics:
Pesticide definitions

Introduction to pesticides registration
Laws, regulations, and guidance of pesticides registration
Preparing an application for registration of a pesticide
Post registration activities including record keeping and inspections
Case study applications on a variety of products to assess potential challenges
Meet the instructors
Haley Larson, Ph.D.
Teaching Assistant Professor of Animal Health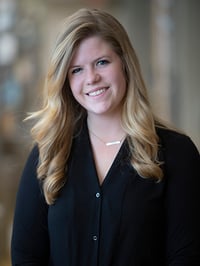 Haley Larson, Ph.D., is a teaching assistant professor of animal health at Kansas State University's Olathe campus. She joined as a faculty member since August 2020. Prior to this, she was a senior scientist for Cargill Animal Nutrition and Health for four years, where oversaw the rumen fermentation lab and lead projects focused on new product development for multiple species.

Dr. Larson is the instructor for several animal health graduate-level courses within the department of applied and interdisciplinary studies as well as the College of Veterinary Medicine's diagnostic medicine and pathobiology department. She leads regulatory affairs courses on preclinical and clinical research strategies, post-approval product stewardship, EPA and FDA regulations for new animal health products. She has served as the major professor or as a supervisory committee member to graduate students within the veterinary biomedical science program, the professional science masters program, and the masters of public health program.

In her role at K-State, Dr. Larson also designs academic courses and professional development programming tailored to Greater Kansas City's growing animal health industry.

Dr. Larson earned her B.S. in Animal Science and Ph.D. in ruminant nutrition from University of Minnesota.

Nader Elkassabany, Ph.D.
EPA Regulatory Expert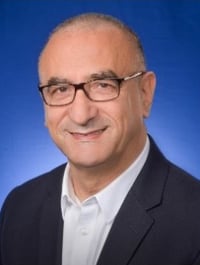 Dr. Nader Elkassabany is a regulatory affairs professional with more than 20 years of experience across public and private sectors. He has spent the last nine years in Regulatory Affairs director roles at S.C. Johnson, Merial, Boehringer-Ingelheim Animal Health, and Elanco Animal Health, where he supervised teams dedicated to securing and maintaining federal and state registrations for consumer and animal health pesticide products.

Prior to his entry into private industry, Dr. Elkassabany served in the Office of Pesticides Program in the USEPA for 15 years. During his tenure at EPA OPP, Dr. Elkassabany advanced through several managerial roles, including three years as the Branch Chief of the Risk Assessment and Science Support branch of the Antimicrobial Division. He was awarded several bronze medals for his achievements on a variety of projects.

In his early career, Dr. Elkassabany was a research assistant in the Department of Entomology at the University of Arkansas, Fayetteville, for five years. He also taught as an adjunct professor of microbiology for Montgomery County Community College in Rockville, Md., for 12 years. Dr. Elkassabany continues to enjoy teaching and is currently teaching two courses in the Animal Health Regulatory Affairs Graduate Certificate program at Kansas State University.

Dr. Elkassabany received a Bachelor of Science in Agriculture from the University of Alexandria in Egypt and a Master of Science in Entomology from the University of Tennessee, Knoxville. He earned his Ph.D. in Entomology from the University of Arkansas, Fayetteville.

Agenda - Day 1
All times below are in central time (CT).
8:30 a.m. | Welcome
8:50 a.m. | Background on EPA
Haley Larson and Nader Elkassabany
Introduction to history of agricultural culture in EPA
Structure of EPA
Discussion/Activity: Determining what is a registered EPA product
Introduction to pesticides registration
Outline of regulatory framework: Laws, regulations and guidance of pesticides registration
10:20 a.m. | Break
10:30 a.m. | Approval Process
Haley Larson and Nader Elkassabany
Timelines for registration

Compare and contrast industry registrant vs. agency reviewer perspective
Discuss building strategies as a regulatory affairs team for EPA registration
Noon | Lunch
12:45 p.m. | Approval Process continued
Haley Larson and Nader Elkassabany
Additional information to consider when preparing an application for registration
2:15 p.m. | Break
2:30 p.m. | Approval Process continued
Haley Larson and Nader Elkassabany
Discussion: Understanding when a product needs to be registered with EPA
Importance of product label development as part of the registration process

Activity: Comparing master labels and container labels
4:30 p.m. | Dismiss
Lauren Racki
Agenda - Day 2
All times below are in central time (CT).
8:30 a.m. | Approval Process continued
Haley Larson and Nader Elkassabany
Data requirements for registration of pesticides
9:45 a.m. | Break
10 a.m. | Approval Process continued
Haley Larson and Nader Elkassabany
Data compensation

Case Study – Understanding strategy of data compensation timelines: Seresto example
12:30 p.m. | Lunch
9 a.m. | USDA's Role in Regulating Biologics
Norm Brown
Virus Serum Toxins Act
USDA CVB
Federal laws, regulations and guidance documents
1 p.m. | Post-Approval Activities
Haley Larson and Nader Elkassabany
Discuss actions after registration

Case Study - Active ingredient cancellation: Pentachlorophenol example
Explain Re-registration cycle

Risk Assessment (Eco vs Human)
Case Study – challenges that exist in marketplace when legislation conflicts: FIFRA vs. ESA in Brodifacoum example
2:45 p.m. | Break
3 p.m. | Post- Approval Activities
Haley Larson Nader Elkassabany
Market Compliance

Discussion: Gray space for label claims
Case Study -- Maintaining compliance with marketing and advertising materials: Liphatech examples

Discussion: challenges of public influence with approved products

Case Study - How public perception can influence approved animal health products: fruit industry example

Contrasting EPA with other agencies post-approval activities
4:20 p.m. | Wrap-Up and Dismiss
Lauren Racki