Animal Health Regulatory Affairs 101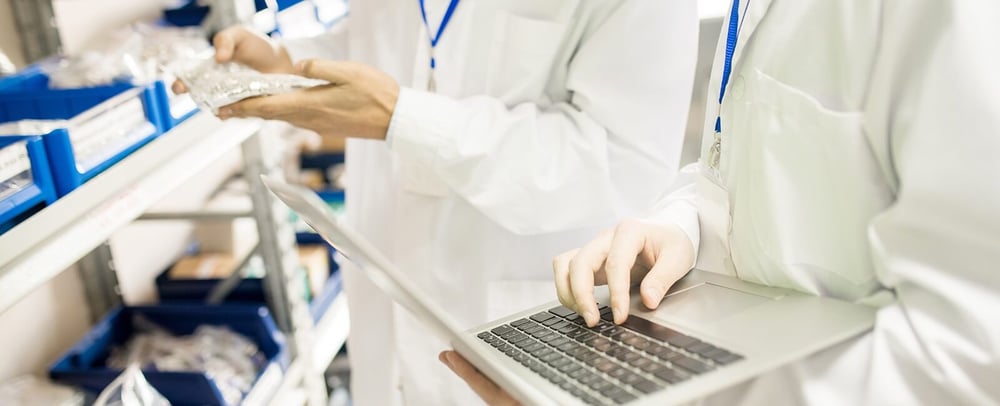 Feb. 22-23
8 a.m. to 5:30 p.m.
Options available for online and in-person
Seminar Description

The U.S. Food and Drug Administration's Center for Veterinary Medicine, or FDA/CVM, is responsible for the approval of veterinary drug products intended for both family pets and food-producing animals. However, FDA does not regulate all products intended for animal use. Jurisdiction over animal products — including licensed biologics, such as vaccines — is by the USDA/CVB. This makes navigating the regulatory space a bit confusing for people new to the industry or who have worked in the area of human drug development.

This workshop on veterinary medicine regulations will provide attendees with an understanding of veterinary drug and vaccine approval processes. This two-day interactive course will cover a series of learning objectives.

This course provides 11.5 contact hours of veterinary continuing education as certified by Kansas State University's College of Veterinary Medicine.


CE credits
Only those who attend the entire seminar synchronously will be eligible to receive continuing education credits.

Group rate
Group discounts are available for three or more employees per company.
Contact Lauren Racki at laurenracki@ksu.edu or 913-307-7340 to obtain discount codes for a group.
Program objectives
This workshop is designed for people tasked with developing and maintaining an animal health company's product portfolio and involved with a company's regulatory strategies. This includes individuals involved with regulatory affairs, veterinary product development, conducting due diligence for product or company acquisitions, those tasked with ensuring corporate compliance, and members of investment companies working to learn about the industry. Among others, this includes:
Personnel new to the animal health industry
Contract Research Organization (CRO) and Contract Development and Manufacturing Organization (CDMO) employees
Entrepreneurs
Regulatory agents
U.S. agents of foreign corporations
Process owners
Record retention specialists
Legal professionals
Financial advisors and institutional investors
Consultants, inspectors and cGxP experts and trainers
Learning objectives
Upon completing this course on veterinary medicine regulations, participants will have learned:
The nature of jurisdiction over veterinary products between USDA and FDA

How to avoid common problems

How to open an INAD File and request fee waivers

The veterinary approval process across FDA and USDA

Various sections of a New Animal Drug Application (NADA – pioneer products) and Abbreviated NADA (ANADA – generic products)

A working knowledge of the major and minor technical sections included within the FDA/CVM NADA and/or ANADA

Strategies and plans for navigating the FDA/CVM approval process

How to avoid common problems

ADUFA and AGDUFA fee waivers, including how to obtain these waivers
Meet the instructors
Rob Hunter, Ph.D.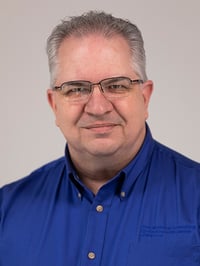 Seminar instructor Rob Hunter has 20 years of veterinary and human drug development experience with NASA, Pfizer, Elanco, Parnell and Provetica. He has contributed to the approvals for Revolution®, Dectomax®, Aviax®, Doxidyl™, A180®, tylosin, Micotil®, Ovugel®, Kexxtone®, ractopamine, Experior™, Posilac® and Pulmotil®, with others currently in development or under regulatory review.

Hunter is an internationally recognized subject matter expert on pharmacokinetics, antimicrobial PK/PD, interspecies allometry, drug metabolism, bioequivalence and tissue residues/human food safety, along with corresponding bioanalytical support.

Hunter has served on and chaired several AHI committees and represented the U.S. veterinary pharmaceutical industry on the VICH bioequivalence expert committee. He has represented various companies at CVM/FDA, EMA/CVMP, APVMA, VDD (Canada), NVQRS/QIA (South Korea), Thailand FDA, NVAL (Japan), Ministry of Agriculture (Vietnam), and IVDC (China) regarding specific products, issues, and/or policies. He is the current President of the American Academy of Veterinary Pharmacology and Therapeutics.

Norm Brown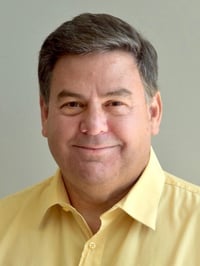 Seminar Instructor Norm Brown has 35 years of veterinary vaccine regulatory and quality experience with companies, including Boehringer-Ingelheim Animal Health, Merck Animal Health, Diamond Animal Health and Mallinckrodt Veterinary.

Brown is an experienced leader with a diverse background and a customer-oriented approach. His background specifically includes regulatory and compliance resolution, new product registration, product complaint resolution, international registration, system critique and continuous improvement implementation.

Brown graduated from University of Nebraska with an B.S. in Microbiology and an M.S. in Veterinary Services.
Agenda - Day 1
All times below are in central time (CT).
8 a.m. | Welcome
8:15 a.m. | Background on Global Market
Rob Hunter, Ph.D.
8:45 a.m. | Introduction to Veterinary Drug Approval Process
Rob Hunter, Ph.D.
FDA's jurisdiction, structure and relevant animal health centers
Intro to the FDCA, AMDUCA, ADAA, MUMS and Guidance (GFI)
VICH
9:30 a.m. | Break
9:45 a.m. | Overview of Veterinary Drug Development
Rob Hunter, Ph.D.
Discovery/Acquisition

Intellectual property, patents and data exclusivity

Approval process overview
10 a.m. | Approval Process: Chemistry Manufacturing and Controls
Rob Hunter, Ph.D.

Chemistry, Manufacturing Controls (CMC)

Brief description of cGXP
API: name, structure, properties
API manufacturing
Clinical trial material
Final formulation
11:30 a.m. | Approval Process Continued: TASS and HFS
Rob Hunter, Ph.D.
Target Animal Safety Studies (TASS)

Content and format
Monitoring and reporting adverse drug events
12:30 p.m. | Lunch
1 p.m. | Approval Process Continued: TASS and HFS (continued)
Rob Hunter, Ph.D.

Human food safety

Analysis of drug residues
Toxicology studies
Residue chemistry
2 p.m. | Break
2:15 p.m. | Approval Process Continued: Effectiveness and Minor Technical Sections
Rob Hunter, Ph.D.

Effectiveness

Dosage characterization
Substantial evidence (e.g. dose confirmation and clinical field studies)
Environmental impact

3 minor technical sections
Labeling 21 CFR requirements
Freedom of Information (FOI)
All Other Information (AOI)
4:15 p.m. | Animal Drug User Fees and Related Fee Waivers
Rob Hunter, Ph.D.

Animal Drug User Fee Act (ADUFA) – Applies to innovators only
Animal Generic Drug User Fee Act (ADGUF) – Applies to generic manufacturers
ANADA sections
Types of fee waivers and reductions
4:45 p.m. | Veterinary Feed and OTC Products
Rob Hunter, Ph.D.

Animal fees
Veterinary OTC drugs and nutritional supplements
Veterinary medical devices
5:15 p.m. | Wrap-up Discussion
5:30 p.m. | Adjourn
Agenda - Day 2
All times below are in central time (CT).
8:30 a.m. | Welcome and Recap
8:15 a.m. | Non-Approval Related Considerations
Norm Brown
8:30 a.m. | Pharmacovigilance
Rob Hunter, Ph.D.
9:00 a.m. | Major differences between USDA and FDA
Rob Hunter, Ph.D.
9:15 a.m. | Vaccine History and Principles of Immunology
Norm Brown
History of vaccines
Principles of immunology
9:30 a.m. | USDA's Role in Regulating Biologics
Norm Brown
Virus Serum Toxins Act
USDA CVB
Federal laws, regulations and guidance documents
10:15 a.m. | Break
10:25 a.m. | Overview of Product Licensing Steps
Norm Brown
Communications with USDA-CVB
Initial licensing steps
Additional studies required for licensing
In-process licensing steps
Final licensing steps
10:55 a.m. | Overview of Product Maintenance Compliance
Norm Brown
Documents

General requirements
Company specific required documents

Facility documents
Product documents (OOP, SO and Labeling)

Inspections

Types of inspections and categories
Your role in inspections
11:10 a.m. | Overview of Quality Management Systems (QMS)
Norm Brown
11:55 a.m. | Diagnostic Test Kits
Norm Brown
12:15 p.m. | Lunch Break
12:45 p.m. | Marketing and Promotional Compliance
Norm Brown
1:00 p.m. | Other USDA Topics
Norm Brown
State registrations
Jurisdictional issues
Pharmacovigilance
1:45 p.m. | Wrap-up and Evaluation
2 p.m. | Adjourn